Who am I?
---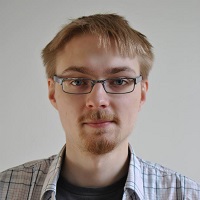 Hello there!
My name is Viktor Johansson and I am currently looking for a job. Before that I studied game programming through Playground Squad Falun
I have made three projects through school. The first one being Wild West Heist, an arcade score hunter where you rob a train and collect as much loot as possible before the time runs out.
The second one being Medusa, a game which you can swap gravitation to traverse rough terrain using the Oculus Rift.
And with the third one being Fields of Fluff, a multiplayer collectathon, arena game, with crazy power ups to steal your opponests score, made in Unreal 4.
As of right now, I have some pet projects for fun.